Aloha! Have you ever thought of visiting Hawaii? If yes, then you are not the only one who has put this island nation on top of the travel bucket list. Hawaii is a dream destination of travelers and wanderers seeking ultimate bliss in nature. The staggering beauty of this island state can no doubt render one speechless. One simply cannot comprehend the magnificence of Hawaii into words.
Interestingly, there are ten types of climate zones you can experience in this chain of island or 132 to be exact. The endless options to keep yourself occupied whilst enjoying your vacation to Hawaii can no doubt confuse you. Before planning your vacation, make sure to put this list of "10 things you should do in Hawaii" in your itinerary. This way you can easily avoid the last-minute confusion and enjoy your travel escapade to this tropical paradise.
Tour the Island on a Helicopter
If you are a nature lover, then touring Hawaii on a helicopter is surely going to give you major travel goals. The bewitching sceneries with hidden valleys, waterfalls, coastlines, shores, mountains, are enough to satisfy your eyes. Not only this, you can witness red lava flowing through the active volcanoes on the Islands. The untouched enthralling beauty of islands will make you forget the hustle and bustle of cities. The green valley and waterfalls of Kauai will surely remind you of the scenic wonders from Jurassic Park movie.
Snorkel with Shark
One of the most exhilarating things to do when on a vacation to Hawaii is snorkeling. The experience of snorkeling is enhanced when you do that with the sharks. Adventure junkies can snorkel with these apex predators of the ocean for an adrenaline rush. Don't worry about the shark attacks as there are diving clubs/schools through which you can safely snorkel with these fascinating creatures. Snorkeling with sharks is one of the many things you won't forget in life.
Watch the lava flow
When in Hawaii, do not miss the guided tour to witness the jaw-dropping moment of fiery red lava pouring out of the volcanoes. You can watch the volcanoes either by a helicopter tour or through a hike. Witnessing the lava is surely going to give you a story to tell your friends and family. Watching lava entering the sparkling ocean is a spectacular sight to behold.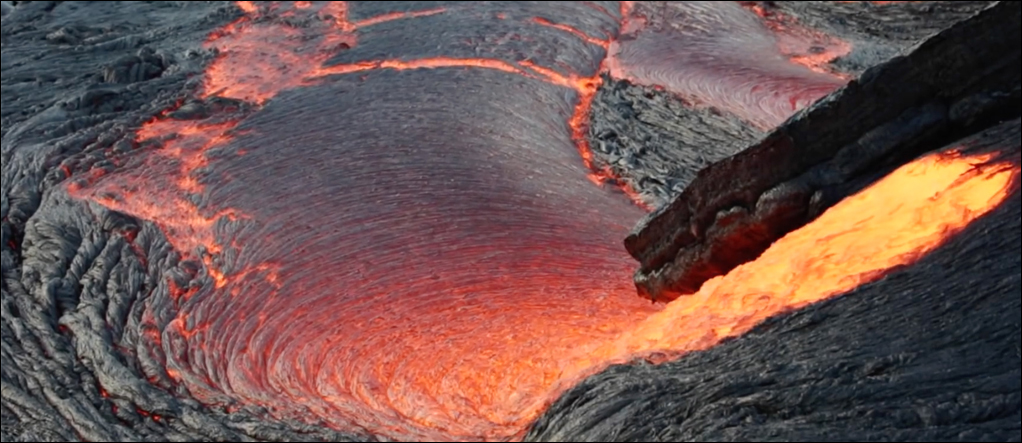 Get Tattooed by hand tap technique
Your vacation in Hawaii is incomplete without getting inked the Polynesian style of tattooing. The hand tap style is the oldest form of tattooing where blades of different width are tapped with sticks and ink is deposited into the skin in form of little cuts. However, caution is advised before getting inked. You can ask the tattoo artist to use fresh blades to avoid the possibility of infection or spread of blood-borne pathogens.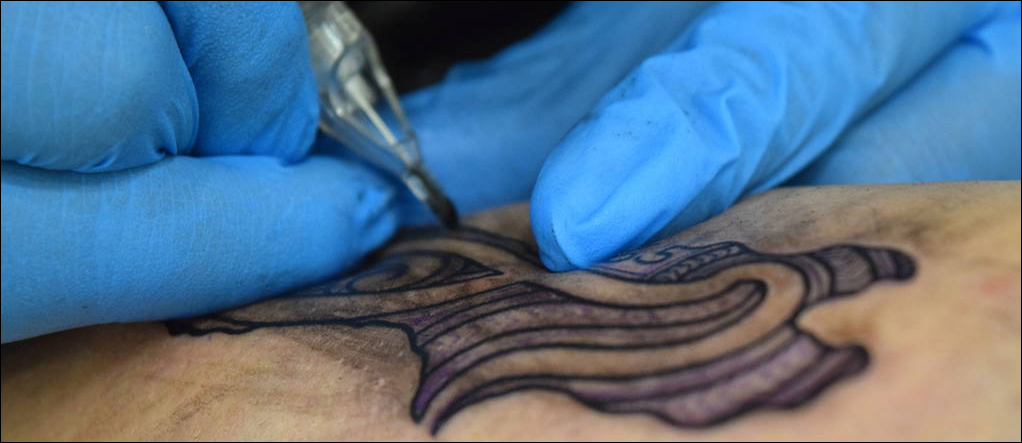 Explore big island and Maui by a bike
Renting a bicycle to explore the best of Hawaii is the perfect adventure you can get involved in. The mesmerizing greenery, crystal clear water, neat shores, aquatic life, local delicacies, and most importantly the culture of Hawaii is a thing to be experienced once in a lifetime.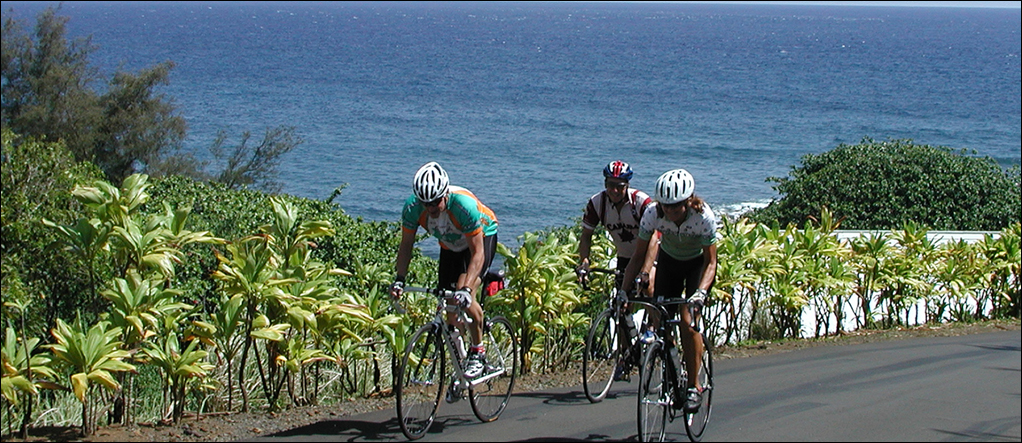 Hike in Hawaii
Every island in Hawaii offers incredible hikes catering to the needs of the tourists from an easy trail to challenging excursions. The hiking experience in the islands of Hawaii is truly unparalleled.  On a hike in Maui, you get to witness the dormant Mt. Haleakala Crater. On Oahu, there are breathtaking trails to cover. In case you are very much into adventure and thrill, then you don't want to miss the hike to the notorious Kalalau (Na Pali coastline) trail on Kaua'i.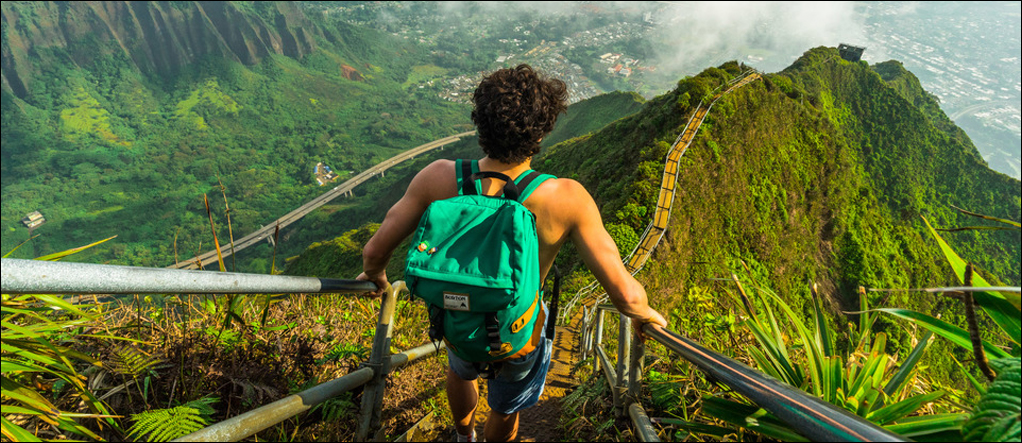 Surf in Oahu and Maui
Since the very concept of surfing originated from Hawaii, therefore, surfing is one thing that should not be taken lightly in Hawaii. The experience of surfing at Waikiki beach is something to cherish. You can visit Maui and see professional surfers working at Jaws, Ho'okipa Beach Park, and Honolua Bay. On Oahu Island, You can witness the history of surfing at North Shore beaches like Waimea Bay, Banzai Pipeline, and Makaha Beach. Do not forget to pay homage at the Duke Kahanamoku statue.
Sail down the Napali Coast
You can witness the unmatched beauty of nature by sailing the Napali coast. Capturing the enthralling view of the sunset, and dolphins spinning in the ocean is the perfect way to end the day. You can also stop by Kauai Island for a beer. It is believed by the natives that the Napali coast nourishes your soul by giving the spiritual peace you need to lift yourself up in life.
Catch Humpback whales in action
Whale watching is an astonishing thing to do when in Hawaii. You can easily book a tour to capture playful humpback whales. Seeing the migration of North Pacific Humpback Whale is certainly a wonder in itself. You can watch mama whale teach her calf to tail wave in Maui which is the home of Humpback whales. If you're scared stiff of these giant creatures of the ocean, then you can watch them from the beach too.
Explore coastlines and countryside with Horseback riding
There is no better way to tour the countryside and coastline in Hawaii than a Horseback riding. No matter if you're a beginner or experienced rider; the trained horses will take you to some of the captivating places on the Island. From lush green forest to sandy shores, you get to be in different climate zones which are only possible in Hawaii.