Here are the best cafes in town that are picture worthy whether we talk about food or ambiance with the toothsome tasty food.

1. Hamoni – Cafe by the greens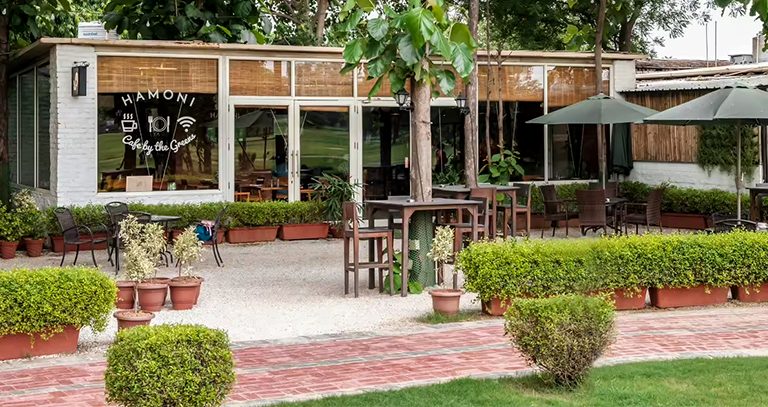 It offers a unique and inviting atmosphere that combines the beauty of nature with the bustling energy of an urban city. The pebbled outdoor seating, string lights, and cozy coffeehouse music create a serene ambiance where visitors can relax and enjoy the tranquil surroundings.
Whether you are a seasoned golfer or a newcomer to the sport, the Café by the Greens provides an opportunity to learn and appreciate the game while enjoying delicious food. The facility offers a wide range of delectable local favorites, with a contemporary twist on flavors to give each dish a special zing that is sure to please your taste buds.
Famous food- Bombay sandwich, Coffee, Hot chocolate
Cost for two- 900-1200 INR
Timings- Tue-Sun (9am-11pm)
Address- CK Farm, near NCU College, Carterpuri Village, Sector 23A, Gurugram, Haryana 122017

2. Roots- Cafe in the park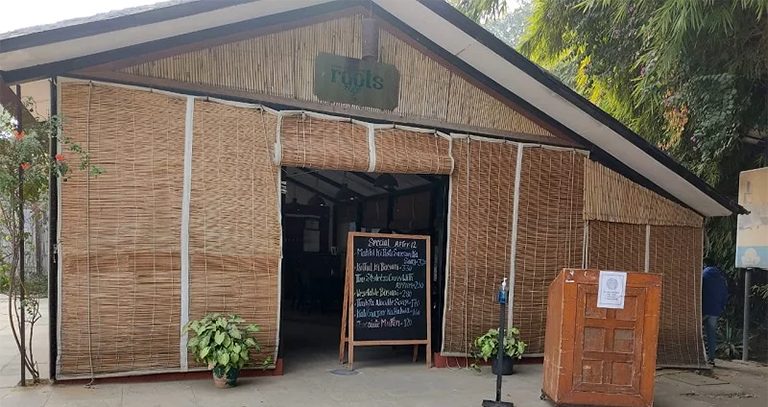 Roots Cafe not only offers delicious food but also operates on the principle of sustainability. The fact that it is solar-powered is an excellent example of how businesses can take steps toward reducing their carbon footprint and becoming more environmentally friendly.
Being situated in the middle of a park also adds to the overall ambiance of the cafe, providing a peaceful setting for customers to enjoy their meals while surrounded by nature. The combination of a beautiful view and a sustainable business model makes Roots an even more appealing destination for those looking for a unique dining experience in Gurgaon.
Overall, Roots seems like a cafe that is worth visiting not just for its food but also for its commitment to sustainability. It's a positive step towards a more environmentally conscious society
Famous food- Different Tea, Sandwich, Poha, Shikanji
Cost for two- 600-900 INR
Timings- Mon-Sun (8am-8pm)
Location- Leisure Valley Rd, Near Rajiv Gandhi Park, Sector 29, Gurugram, Haryana 122001

3. DiGhent cafe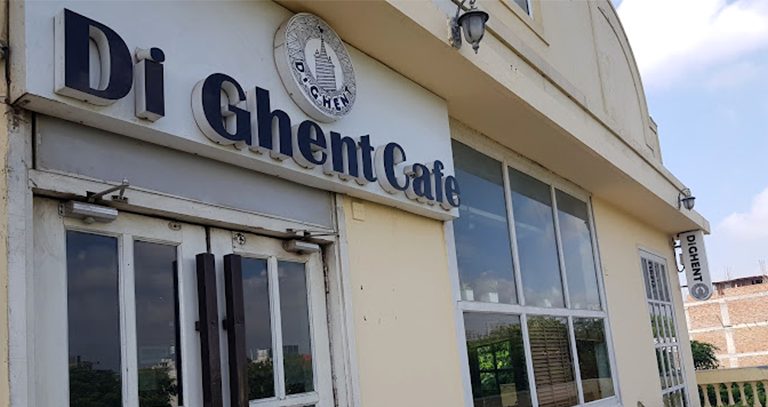 Di Ghent Cafe offers a unique and charming atmosphere with its brick-themed walls, hanging lamps, comfy sofas, indoor plants, and chic bookshelves. The European-inspired menu with items like bruschetta, risotto, pasta, ravioli, sourdoughs, and bagels sounds delicious and perfect for a relaxing meal with friends or a solo outing with a good book.
Your experience at the cafe on a Sunday evening, enjoying cappuccinos and Bruschetta, sounds lovely. It's always great when the ambiance of a cafe enhances the enjoyment of the food and overall experience. It's no surprise that you fell for the place even more after trying the food.
Overall, Di Ghent Cafe is a must-visit for anyone in Gurgaon who is looking for a cozy and charming spot to enjoy European-inspired food and a relaxing atmosphere.
Famous food- waffles, Ravioli, different shakes
Cost for two- 800-1200 INR
Timings- Mon-Sun (8am-11pm)
Address- 208, Level 2, Cross Point Mall, Opposite Galleria Market, DLF Phase IV, Gurugram, Haryana 122002

4. Cest la vie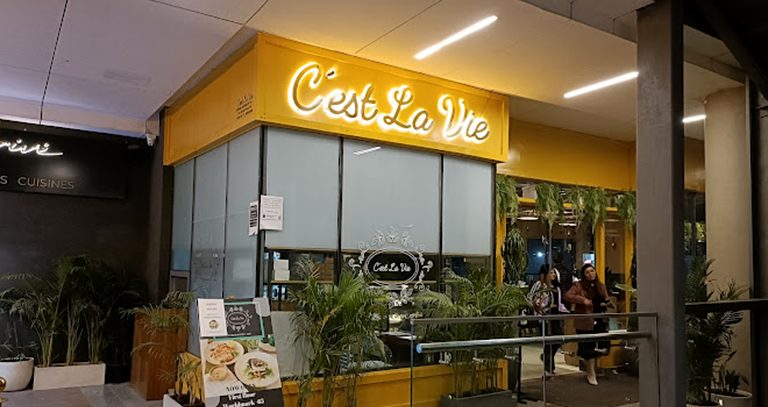 C'est La Vie provides healthy and nutritious meals that are made from scratch and free from preservatives
The menu at C'est La Vie seems to offer a variety of Italian, Continental, and American dishes with a contemporary twist. It's great to see that the chefs are incorporating healthy options such as the Mediterranean Bowl, Healthy Soba Bowl, and Mexican Bowl, which are perfect for those who are health-conscious.
Famous food- Continental breakfast, coffee, pancake
Cost for two- 500-800 INR
Timings- Mon-Sun (8am-11pm)
Address- Shop-121, 1st floor, tower 4 Worldmark, Sector 65, Gurugram, Haryana 122001

5. Greenr Café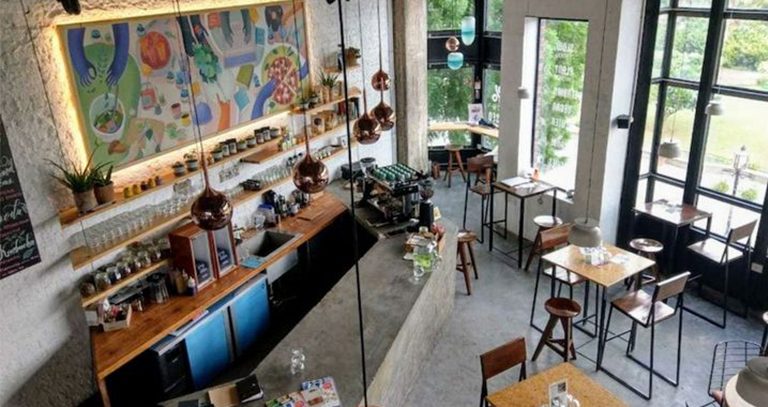 Greenr Cafe is a great place to enjoy healthy and delicious vegetarian food in a lively and rustic atmosphere. their staff is friendly and courteous, and the service is prompt. The fact that they offer free WiFi, gluten-free options, and indoor seating is a bonus
Famous Food-Baja Beans Nachos, Burger, Purple psychedelic, Smoothies
Cost for two- 400-600 INR
Timings- Mon-Sun (12.30-9.45pm)
Address- 32nd Avenue, Sector 15 Part 2, Sector 15, Gurugram, Haryana 122022

6. Guftagu Café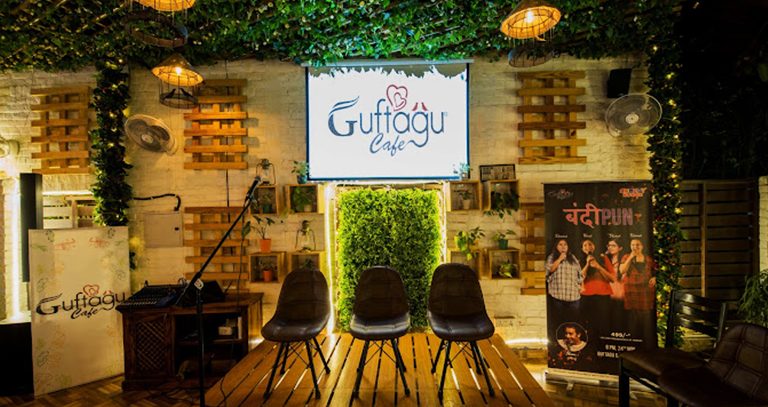 Guftagu Cafe offer Italian, Continental, and Fast Food dishes along with beverages. It's always a plus to have friendly and polite staff that enhance the overall dining experience.
Best Food- Garlic bread, burger, cocktails
Cost for two-1000-1200 INR
Timing- Mon-Sun(12pm-1am)
Address-Opposite DLF City Court, Main Road, &, 34 Main Road, opposite Pillar No 33, DLF Phase 2, Gurugram, Haryana 122002

7. Olly Café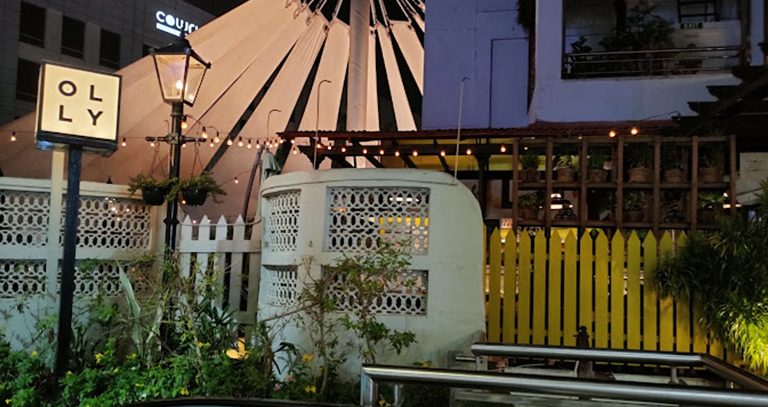 Olly Cafe is a great place to enjoy some good food and great conversations with friends!. It is a perfect spot for those looking to unwind after a long day at work or on the weekends. The location in Cyber Hub, DLF Cyber City, Gurgaon makes it easily accessible, and the friendly staff adds to the overall experience.
Best food- Pizza, coffee, noodles
Cost for two-1200-1500 INR
Timings-Mon-Sun (12pm-12am)
Address-Shop #101 Near Building #8, CyberHub, DLF Phase 2, Gurugram, Haryana 122002

8. Another fine day café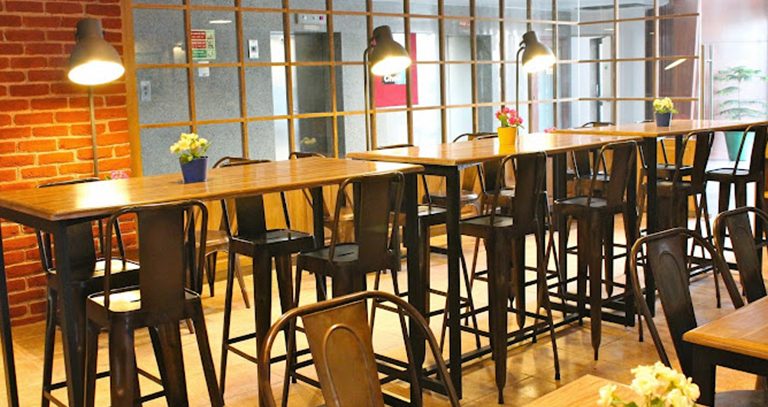 Another fine day cafe provides a cozy and comfortable atmosphere for customers to not only enjoy their meals and beverages but also engage in leisurely activities such as reading and socializing. The availability of alcohol as an option beyond coffee hours provides additional convenience for those who want to extend their stay without having to switch locations. The bookshelf serving as a library on an honor system is a unique feature that adds to the charm and character of the cafe. Overall, it seems like a great place to unwind and spend quality time alone or with the company.
Best food- Pasta, Vada pav, Masala chai
Cost for two- 600-800 INR
Timings- Mon-Sun (10am-11pm)
Address- Ground Floor, MPD Tower, Golf Course Rd, DLF Phase 5, Sector 43, Gurugram, Haryana 122002

9. Stay woke Café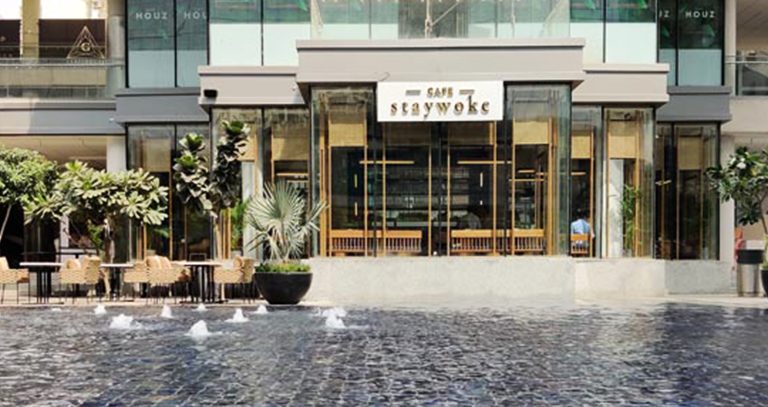 Stay woke cafei is place to visit with its inviting decor and range of amenities for customers. they offer WiFi and stationery, making it a convenient spot for getting work or studying done. The menu also sounds impressive, with a variety of options for both vegetarians and carnivores. Overall, cafe caters to a wide range of customers and offers something for everyone to enjoy
Best Food- Pizza, kombucha, fish & chips
Cost for two-800-1000 INR
Timings- Mon- Sun (11am-11pm)
Address- Ground Floor, Worldmark, Sector 65, Gurugram, Haryana 122001

10. Paul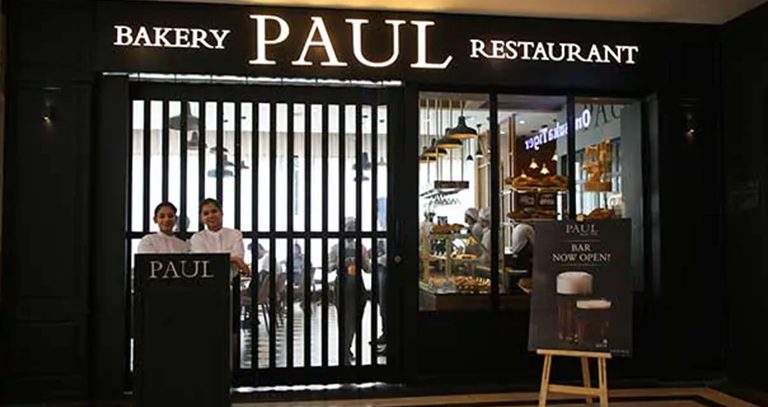 Paul Bakery is a great place to have an authentic European breakfast! The fact that they have seating options for both small and big groups is definitely a plus.
Best food- Hot chocolate, French onion soup, croissant
Cost for two – 800-1000 INR
Timing- Mon-Sun (9am-11.30pm)
Address- G-1, Ground Floor, Ambience Mall, Sector 24, Gurugram, Haryana 122022