Are you looking for excuses to make your first trip to Belize? If you are a person who likes travelling the road less travelled to experience a unique adventure vacation, Belize may be just what you are looking for. Sandwiched between Mexico and Guatemala, this tiny country has become one of the popular eco-tourism destinations in Central America. Belize's history is tangled with pirates, buccaneers and conquest galore that remind one of 'Game of Thrones'.
From Mayan ruins to cultural similarity with Central America, lush tropical rain forests to tranquil beaches and unique demographic makeup, Belize is a destination not only meant for spending relaxing vacations but worth living in too. While you may not be able to travel Belize right now, if you're stuck at home, now would be time to research new adventures for when you can explore places again. Here are the top reasons why Belize should be on your travel radar.
Mayan Ruins
Even though Mexico and Guatemala are popular for Mayan ruins, Belize in reality has more Mayan ruins than any other country. The Mayan ruins of Belize are not only meant for archaeologists to study but for all who are interested in it. Mayan sites like Caracol, Lamanai, Xunantunich or Hol Chan are awe-inspiring, whether they are above or below ground.
Belize is known to be the cradle of ancient Maya civilization, a place where more than one million Maya people lived and flourished during the classic period from 300 to 900 AD. It's simply hard to resist visiting Belize if you love history, even if you don't, Mayan ruins will make sure that you do fall hard for them.
Espaniol? No Por Favor
Belize has a thriving diverse population that speaks different languages and follow distinct cultures and customs. But, English being the official language makes it easy for travellers to explore the nook and crannies of this tiny wonder of a country without any hassle.
Interestingly, Belize is the only country in Central America with English as the official language because it was once a colony of the British Empire. It is also known as British Honduras. So chances are extremely low that you'll face any problem or communication barrier here as local speaks fluent English making it easy for you to travel the country.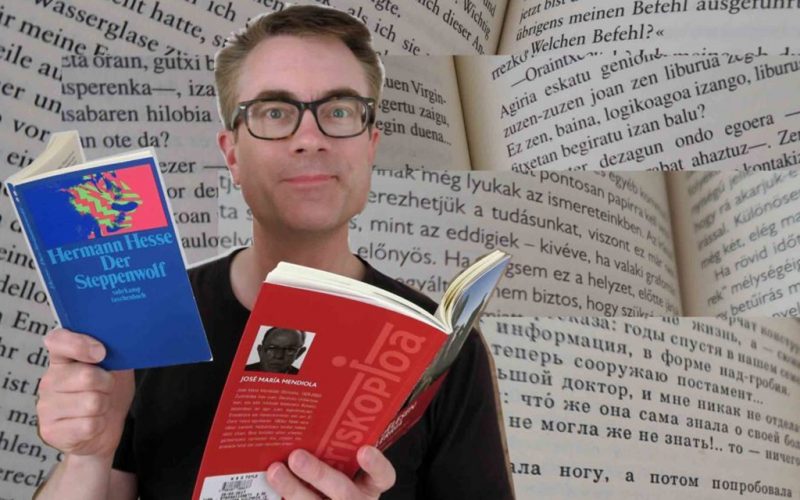 Polished Blend of Caribbean and Latino Culture
Belize is an archway between the Caribbean and Central America. This is reflected in its interesting and varied culture, mouth-watering cuisines, music and scenery. It is undoubtedly the best vacation spot on the planet for those seeking a laid-back vacation. From overwhelming culture to warm hospitality of locals, you'll be having a hard time leaving the place once you set your foot on it.
World-Class Water Adventures
Belize offers thrilling water adventures that can effortlessly bring out mermaid or merman inside of you and force you to push your boundaries as you explore the underwater world. Snorkelling in the turquoise water of Belize is no less than a dream come true. You will get to see fascinating sea creatures like sea horses, stingrays, lively corals, colourful fishes, turtles and a dozen nurse sharks.
Besides snorkelling, there are other options like scuba diving, kayaking, fishing and boating to consider too. The clear Caribbean water of Belize is a wonderful place to discover the kaleidoscope colors of corals, sponges and a range of marine life.
Eclectic Topography
Guess the only place in Central America that gives you the best of both worlds? Yes, it's Belize that offers you great escapes to rejuvenate your body, mind and spirit. From the beachy destination of Caye Caulker to lush rainforest of San Ignacio, Belize with its admiring landscapes ensure that your tropical vacation goes smooth as you have wished. Whether you want to walk along the pristine beaches or enjoy soul-soothing greenery, Belize leaves you to choose.
Toothsome Food
The Food..well Belize is surely not going to disappoint you on that front. Not only you can find local food finger-licking but are likely to achieve food nirvana by devouring international cuisines with a Caribbean twist. When in Belize, try a different cuisine every day.  Some of the top must-eats are- Stew Chicken, Gibnut, Escabeche, Rice and Beans, Fry Jacks, Johnny Cakes, Tamales and Hudut.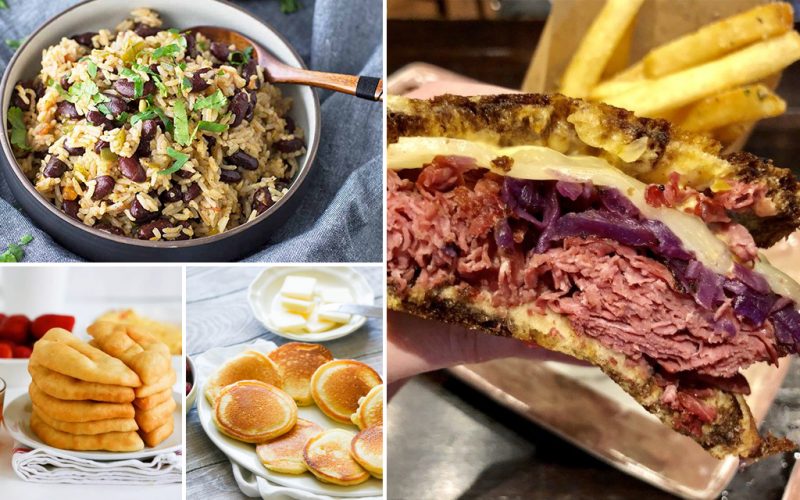 Distinguished Wildlife
There is so much bush and greenery in Belize for wildlife to flourish.  The country is home to the world's only Jaguar preserve and has some of the most intriguing wildlife in Central America. It is habitat to a variety of species of birds, amphibians, plants, reptiles, critters and marine life. If you are a nature lover who wishes an escape from mundane life of cities, Belize is bound to surprise you.
Thrilling Activities like Caving, Hiking etc
When in Belize, there's so much to do than just relax and sip cocktails on the beach (if that's your only motive). Adventure junkies too will find this place too-hard-to-resist visiting. Visit the Actun Muknal Caves to reconnect with Mayan history, hike through the rainforest and learn about how ancient Mayan civilization used the cave system. Floating through the mysterious hollows of the Mayan Mountain by opting for Cave tubing and trekking the primitive jungles are another way to enjoy an adventurous vacation in Belize.
Island Hopping
Belize is a potpourri of islands that are easily accessible and can serve as ideal bases for snorkelling, diving and fishing. It has more than 200 tiny islands and dozens of atolls sprinkled all along its coasts. The temperature of the water around these islands is so mild that you can even jump it in winters too. Spend the day swimming, or lazing on a hammock while the captain cooks day's catch on the beach or rest out for the night and sail off to another island. You are unlikely to experience island hopping this way ever. Some of the best islands to explore are- Caye Caulker, Laughing Bird Caye South Water Caye, Silk Caye, St George's Caye, Ambergris Caye and Tobacco Caye.
Home to the famous Blue Hole
Introduced to the world by Jacques Cousteau, the French explorer in the TV series – The Undersea World of Jacques Cousteau, the iconic Blue Hole is a landmark of Belize whose clear blue water serves as on ideal base for deep dive and snorkelling. Moreover, it offers an ideal opportunity for you to explore geographical wonders like dripstone sheets, giant stalactites and vibrant marine life. Paddle around the waters and catch amazing marine creatures like sharks, turtles on your camera lens.
These are the top reasons why you should be adding Belize in your bucket list for this year. If you have more amazing ideas for travel bucket list, do share it with us through the comment box.