You might already be aware of famous monuments built by some of the famous personalities throughout the Indian history, but do you know about the contribution of women in building some of the distinguished architectural wonders in the country? If not, it's not your fault. After all, women and their contributions are hardly discussed in tourism brochures and textbooks. Thankfully, time is changing and so are people. With the growing awareness and genuine interest in Indian history, culture and traditions, these talented women are getting the recognition they deserve. Through this post, we bring you the information on architectural marvels built by women-folk. Let's raise a toast to their wonderful work and get insights into the wonderful monuments they'd built.
Humayun's Tomb
The famous tomb of Mughal Emperor Humayun is the first and grand dynastic mausoleums that became the identity of Mughal architecture which later on inspired other grand Mughal architectural marvels. The tomb was built owing to the initiatives taken by Hamida Banu Begum (a.k.a Haji Begum), a widow of the Mughal emperor who was a force to reckon with. As per historical texts, Haji Begum employed Mirak Mirza Ghiyat, a known Persian architect to build a grand mausoleum (reflecting the amalgamation of Persian and Indian architecture) honoring Humayun. Hamida Banu Begum wanted to build a garden-tomb far grand and magnificent than any tomb built ever in the Islamic world.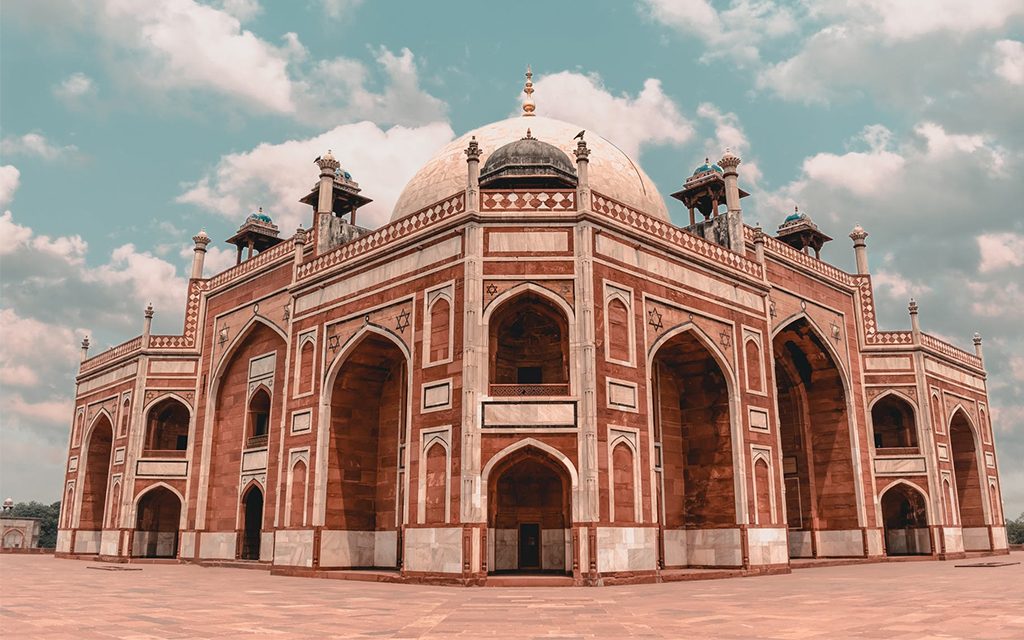 Humayun's Tomb was built nine years after the death of Humayun featuring 'Charbagh', a four-quadrant garden with four rivers with pools joined by channels representing the paradise described in the Holy Quran. The tomb is also called the 'dormitory of the Mughals' as it houses cells where 150+ Mughal family members are buried. Interestingly, it is Humayun's tomb where Lieutenant Hudson had captured the last Mughal emperor Bahadur Shah-II in 1857.
Rani Ki Vav
The breathtaking stepwell in Patan, Gujarat was built by Rani Udayamati in late 11th CE in the fond memory of her husband King Bhimdev-I (Solanki dynasty). Located on the banks of Saraswati River, Rani-Ki-Vav is the epitome of the artistic and technological height of stepwell tradition. The stepwell is designed as an inverted temple that symbolizes the sanctity of water and is divided into 7 levels of stairs that reflects the distinctive form of water storage systems used in India. There are 800+ elaborate sculptures including dasavataras, sages, apsaras etc and figurative motifs among seven galleries that give the interior of the stepwell a unique aesthetic appeal. In 2014, Rani-Ki-Vav was added to the list of UNESCO World Heritage Sites.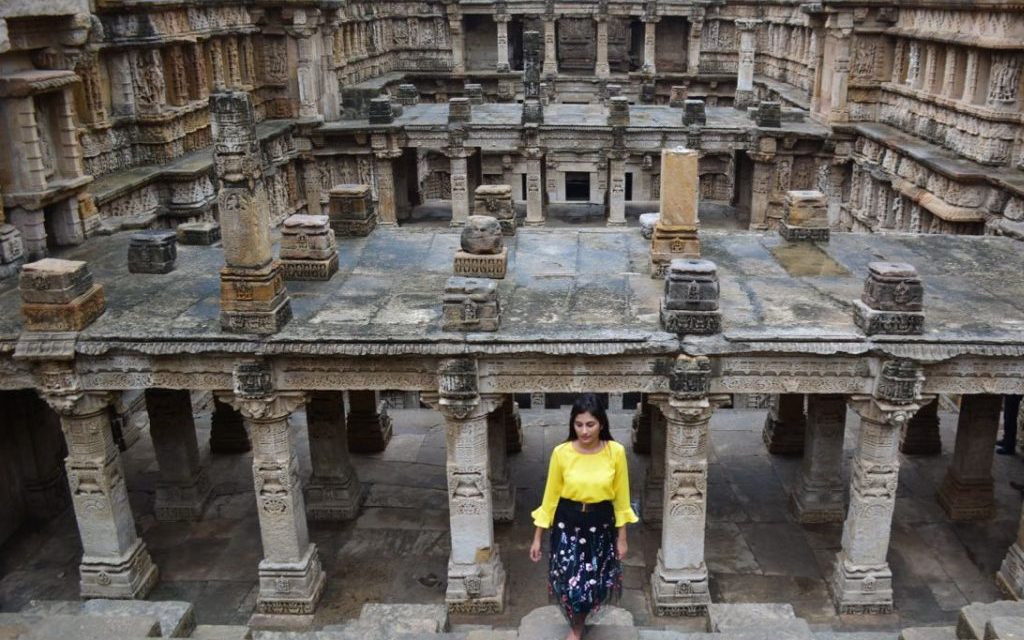 Virupaksha Temple
Don't confuse Virupaksha temple at Hampi with Virupaksha temple at Paddatakal. Paddatakal served as one of the capitals of early Chalukya rulers who ruled the Deccan from the 6th century. It was a site that was used for coronation ceremonies of Chalukya rulers. Interestingly, Virupaksha temple in Paddatakal was built by Queen Lokamahadevi in the 8th century to celebrate the victory of her husband, king Vikramaditya-II over the Pallavas. There is a popular belief that this temple was inspired by Kailashnatha temple at Kanchipuram and later on became an inspiration for Kailash temple at Ellora.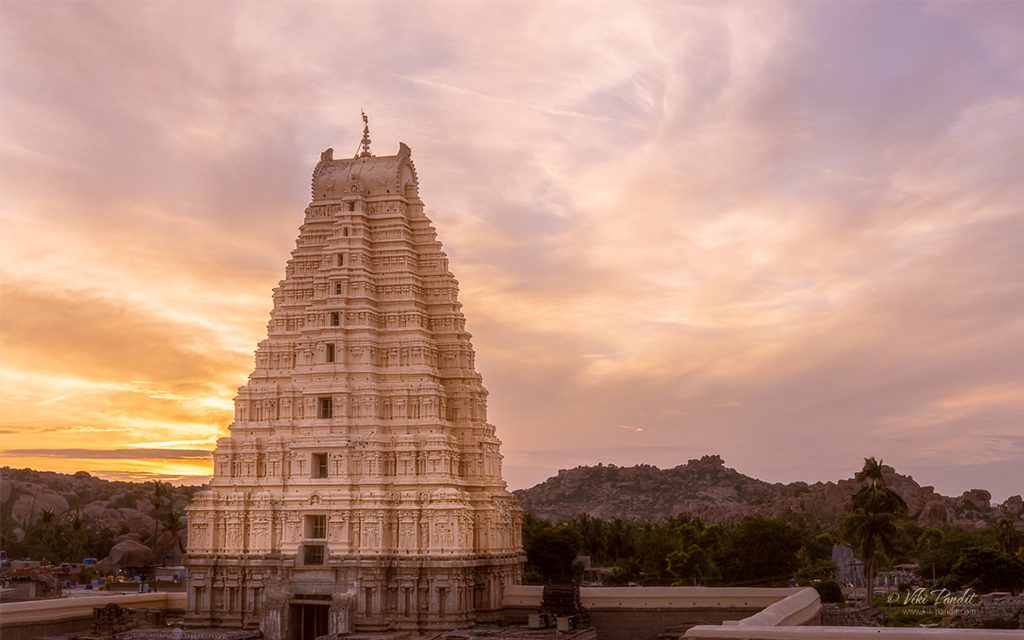 The temple, a beautiful fusion of Nagara style temple architecture (North Indian) and Dravida style architecture (South Indian) is also known as 'lokeshwara temple' commemorating queen Lokamahadevi. The entire temple is adorned with intricately carved sculptures of Hindu gods and important events from epics like Ramayana, Mahabharata etc have been recreated on the pillars. At the entrance of the eastern gateway, there are inscriptions that describe the details of victory of king Vikramaditya-II.
Tomb of I'timād-Ud-Daulah
Often dubbed as 'little Taj', I'timād-Ud-Daulah' Tomb is situated on the bank of River Yamuna in Agra. The tomb was built by Mizra Ghiyas Beg's daughter Nur Jahan who later on became wife of Mughal Emperor Jahangir. Nur Jahan was a woman of substance and had a strong administrative ability that gained her the attention of Akbar's son Jahangir. Soon, Jahangir married Nur Jahan and it was the time when Mizra Ghiyas Beg rose to power as chief minister of Jahangir. After Mizra Ghiyas Beg's death, Nur Jahan decided to build an exquisite tomb in her father's memory.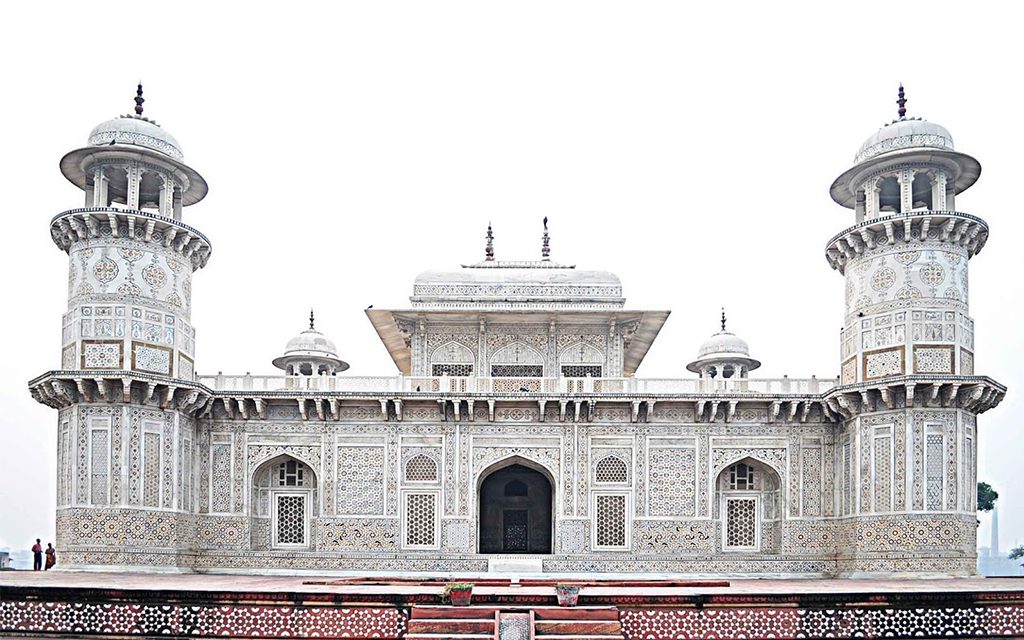 The tomb of I'timād-Ud-Daulah' is a more delicate marble artwork with fine carvings that clearly has a feminine touch. Every surface of the tomb is adorned with motifs of flora, geometrical structure, trees and etc that enhance the beauty of the tomb. This delicate white marble architecture truly carries Nur Jahan's distinct mark and looks like a jewel box kept in a garden.
Dakshineswar Kali Mandir
Dakshineshwar Kali temple in Kolkata was built in 1855 by Rani Rashmoni Devi, one of the dynamic personalities in Indian history who is credited with many philanthropic projects including the construction of roads, libraries, and ghats. The temple is probably her biggest legacy that will keep on inspiring people generation after generation. Legend has it that once Rani Rashmoni Devi was about to start her pilgrimage to Banaras and saw a dream of building a Kali temple. Following the dream, she overtook the administration of building a temple dedicated to Bhavatarini, an aspect of goddess Kali.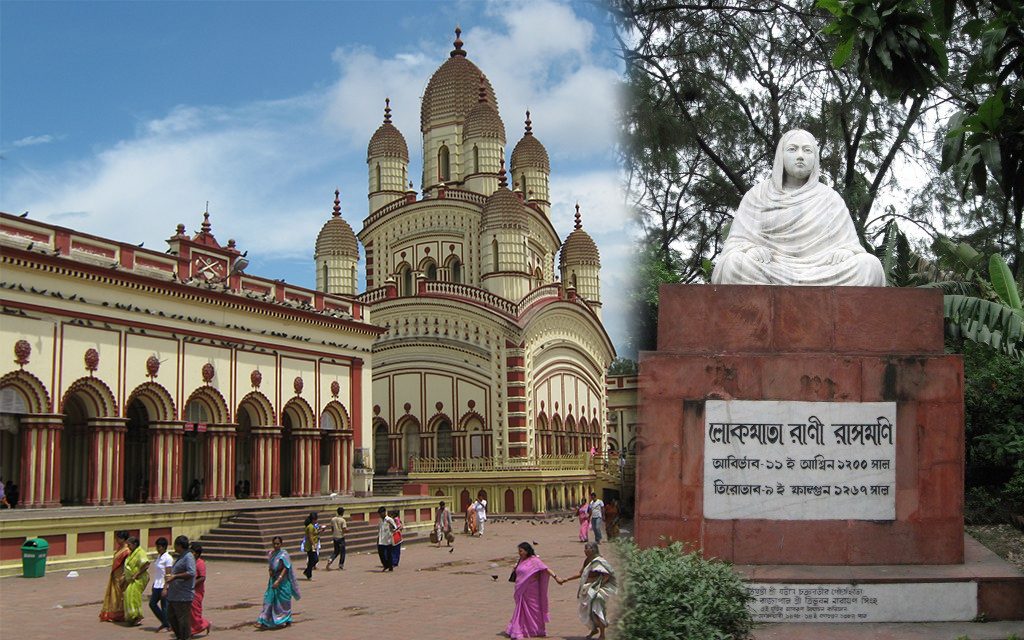 The temple is considered to be one of the most revered and pious places among the Bengali population. Rani Rashmoni Devi was known to be an open-minded lady and wished that the temple shall be open to all no matter the caste and religion one belongs to. Today, Dakshineshwar Kali Mandir is thronged by millions of devotees from across the country.
Lal Darwaza Masjid
Lal Darwaza Masjid (Ruby Gate Mosque) is situated on the outskirts of Jaunpur, Uttar Pradesh that doesn't really have any 'red' color associated with it. In fact, it was the gates of the mosque that were painted vermillion red at the time this monument was built. It is said that Lal Darwaza Masjid was built by Queen Rajye Bibi in 1450 A.D and was dedicated to saint Maulana Sayyid Ali Dawood Kutubbudin. Today the mosque is used regularly for offering prayers. The queen is also credited for founding the first school for girls in the region during her husband's reign. One can still visit 'Jamia Hussainia' the madrasa built by her to see how her futuristic vision comes alive whenever women empowerment is discussed.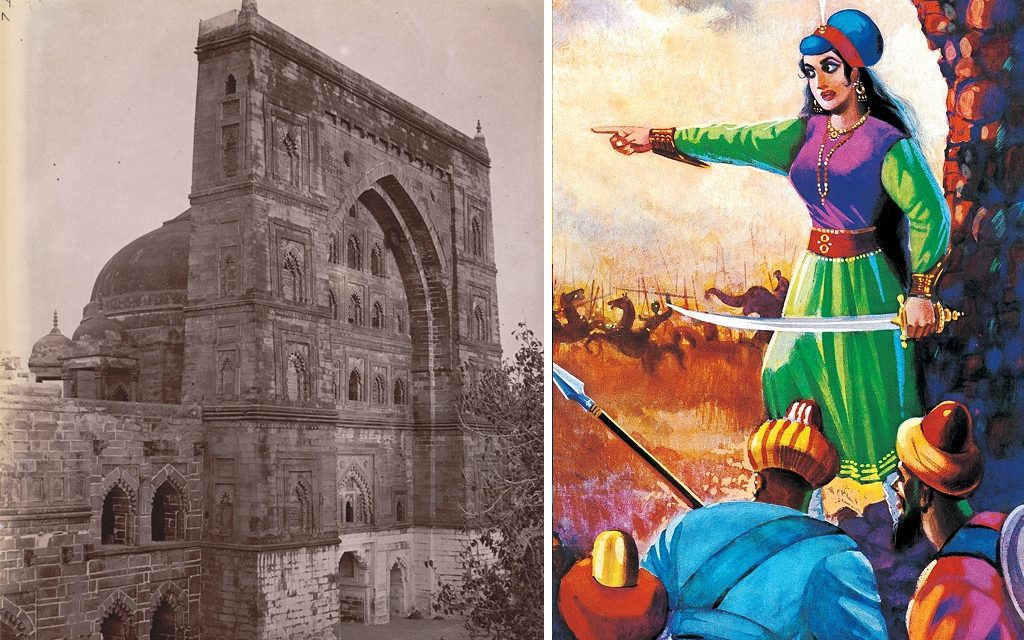 Jama Masjid
The Jama Masjid of Bhopal was built by Sultan Shah Jehan Begum of Bhopal and happens to be the second-largest mosque in Asia. Situated by Motia Talab, the mosque made of red stone has an aura of tranquility that cast its magical spell on visitors. The construction of the mosque was halted for a brief time owing to lack of funds and the battle of 1857, only to be resumed later on by llama Mohammad Imran Khan Nadwi Azhari and Maulana Sayed Hashmat Ali Sahab. The mosque is a fine example of Islamic architecture featuring typical arches and the white columns.