Mexico has been misinterpreted by media for being the Wild West. Hearing the name 'Mexico', you are likely to imagine either a country struggling with a rampant drug war or a rugged terrain with an array of saloons where cowboys a sip big mug of beer and ride on even bigger stallions. But that doesn't define this utterly beautiful destination where fun and adventure never cease to end. Today, Mexico is a booming modern economy with world-class museums, exquisite restaurants, electrifying clubs, sprawling markets and so much more.

Mexico welcomes everyone with open hands no matter you're an adrenaline junky or nature lover or someone who just wants a quiet vacation. It has got everything for everyone, from challenging terrains to tranquil beaches, glowing blue lagoons to bustling modern cities, mouth-watering specialties to mad shindigs and what not! This Mexico travel guide will tell you all the exciting things it so that you can enjoy your vacation just the way you've imagined.
About Mexico
Mexico offers tourists a trip that is packed with stimulating adventure – at all levels of comfort. Despite soaring crime rates and dismal-sounding statistics, Mexico is a destination worth travelling no matter what as you are unlikely to run into trouble. Even though the media has portrayed this vibrant destination wrongly (about the narco war and dangerous of visiting the country), it shouldn't let you change your travel plans as the threat is not much greater than in other countries.
From Mayan ruins and dense jungles to pristine Pacific Coast beaches and the seediness of Tijuana, Mexico with its vibrant energy and artsy, graffiti-filled neighbourhoods, and delicious tacos and tamales are bound to leave an everlasting footprint in your heart.
When to Visit?
Mexico can be visited at any time of the year. July and August are considered to be the peak holiday season for international visitors. November and December are covered by Hurricane season usually (though it sometimes starts from July too). December to April is the driest season with virtually no rain. Since Mexico is a huge country and weather changes by season and region, it's better to check the weather forecast before making travel plans for Mexico.
How to Get Around in Mexico?
Mexico has got no rail network but there are plenty of options to get around. You can easily find public buses (known as camiones) that are the cheapest mode of transport here. In some cities, you may even find microbuses but that cost just the same as normal buses. Another way to hop places is via flights but then you'll have to shell out additional money (which might be a problem if you are on a cut-throat budget).
Accommodation
Finding a place to stay in Mexico is not that difficult. However, you might face problem in coastal resorts during peak season or fiesta time. If you are travelling Mexico on a budget, you can opt for hostels that are cheapest option for accommodation. Most hostels in Mexico offer free wifi and breakfast so you don't have to worry on spending extra bucks on breakfast. In bigger cities, there are small areas where you can find less expensive accommodations.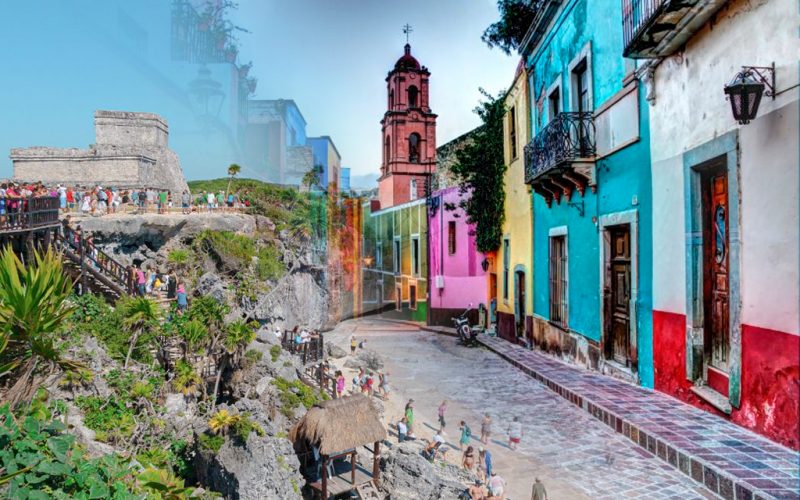 Mexico's Culinary Identity
If you plan a trip to Mexico, make sure to prepare your stomach as the food here is so finger-licking that you'll find it hard to leave the table. You'll find corn, rice, beans and fruits in typical Mexican cuisine including Tacos, Mole, Tamales, Guacamole, Salsa and Enchilada. Your vacation in Mexico is incomplete without Mexican beer and tequila. Sol Tecate and Dos Equis are typical brands of beer you'll find. If you want something flavourful, you can try Modelo or Corona.
City Highlights: Places to Visit and Things to do in Mexico
Mexico is undoubtedly an incredible country to drive through, backpack around or just vacation in. There's a ton of things to do here, and believe it or not but the locals here are some of the friendliest people on the planet. Here are the places you must consider touring when vacationing in Mexico-
Mexico City
Mexico City is swarmed with top attractions that are not only bewitching but a piece of art itself. Head to Mercado Ciudadela for shopping handmade textiles and artwork, meet the lovely creatures at Mexico City Zoo and then visit La Feria amusement park for the ultimate thrill.
The Museum of Anthropology will take you back Aztec times. In the heart of Mexico City, the Zocalo Plaza houses the ancient Aztec Templo Mayor and a colonial palace 'The Palacio Nacional' which are a treat to the eyes.
The magnificent cathedral La Catedral Metropolitana is a fine example of rich Spanish colonial architecture and a sight to behold.
You might also want to check out the awe-inspiring Aztec pyramids at Teotihuacan that is located 30 miles outside of Mexico City.
Cancun
Nightclubs, sands, cheap flights, hidden local markets, picturesque beaches and Mayan ruins make Cancun an ideal place for tourists for a relaxing vacation in Mexico.
This tiny island is a go-to spot for beaches, crazy-fun parties and water sports. You can also chill on the beach and read about the colourful history of Mexico.
Capture selfies at Chichén Itzá, a large Mayan archaeological site that is one of the new Seven Wonders of the World.
Try jet skiing and parasailing to level up your adventurous holiday in Mexico and end your day by devouring exotic tropical cuisine.
Puerto Vallarta
Talk about a perfect vacation spot in Mexico, we have Puerto Vallarta that will bring out the romantic person hidden inside you.
This place on Mexico's Pacific Coast offers just as many epic beaches like the Caribbean Coast.
Hang out on the pristine white sandy beaches, or soak vitamin D.
Take endless pictures amid the soul-soothing environment.
Gorge upon the authentic regional cuisine as you explore different places.
Cozumel
Famous for its coral reefs and cruise ships, Cozumel is a quiet place to learn about Mayan culture and enjoy a laid-back vacation.
Stare at the brilliant blue water and laid-back beaches for as long as you want or participate in water sports activities to have some fun.
Go for kayaking, paddle boarding and snorkelling for some adrenaline rush or simply relax on the beach with a good book.
If you are interested in history, head to San Gervasio and El Cedral ruins to uncover hidden secrets.
Tulum
Tulum is famous for its well-preserved ruins including El Castillo.
It is not only the world's only waterfront Mayan ruins but a perfect place to spend vacations in Mexico amid lush greenery and beaches.
The underwater caves of Tulum must be on your travel radar when you head to this spot in Mexico.
Cabo San Lucas
Who says Mexico cannot be explored as a place for luxurious vacation? Cabo San Lucas breaks the stereotypes associated with Mexico.
It is home to country's most luxurious hotels, resorts and premier golf courses.
The beaches here are enough to heal your heart and soul.
Stare the endless blue sky as you run your imagination lying on the beach.
And even if you want to experience animated nightlife, Cabo San Lucas is the place to be.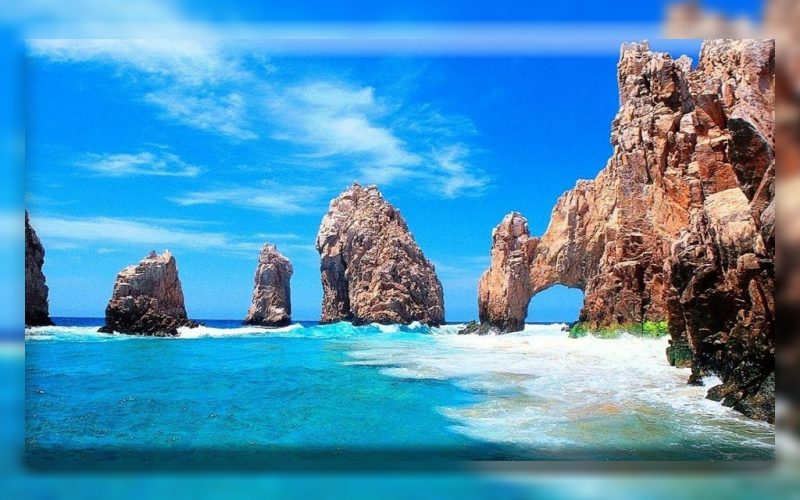 Playa Del Carmen
For a heavy dose of palatable food, Playa Del Carmen is where you should be heading after a tiring day.
From expertly cooked seafood to hippie atmosphere of the bars and pristine beaches to stunning views of shorelines, Playa Del Carmen will revitalize your body, mind and spirit.
The coastal resort town of Playa Del Carmen is jam-packed with things that you cannot possibly experience in a day.
Spend at least 3-4 days to enjoy its heart-pumping dance bars, sculpture parks, upscale villas, and coral reefs.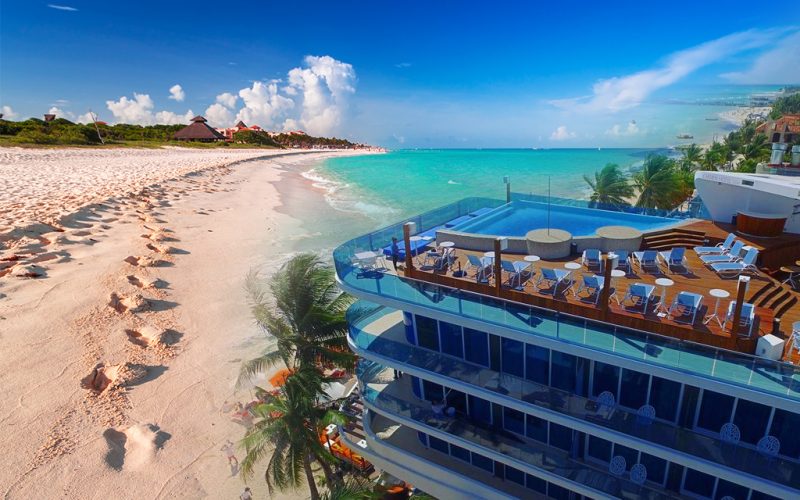 Oaxaca
Surrounded by the Sierra Madre del Sur mountain range, Oaxaca is a place flooded with native customs and it the epicentre of Mexico's indigenous culture.
You can visit Mercado Benito Juárez to buy local foods like fresh juice, grasshopper tacos and coffee beans among others.
This beautiful colonial town is thriving with countless bars, cafes and restaurants where you can challenge your taste buds and experiment with new cuisines.
Visit the Templo De Santo Domingo Church that was once used as military barracks and capture the ethereal preserved ruins of Monte Alban.
Mexico Travel Tips
Here are some tips you should keep in mind while travelling to Mexico–
Stay away from people involved in drinking or doing drugs or taking part in sex tourism.
Areas such as Colima and Guerrero should be avoided due to high gang activity.
Always check travel advisory for Mexico before planning the trip.
Avoid travelling isolated areas at night, and be aware of your surroundings at all times. Keep emergency numbers on speed dials and use them if necessary.
Keep a few copies of your personal documents, including your passport and ID for emergencies.
Get a good travel insurance that will protect you against illness, injury, theft, and cancellations.
Petty theft and pickpockets are your biggest worry in Mexico, so don't wave money around, and don't leave cash or valuable items in hotel rooms.
Mexicans think vegetarianism means eating no red meat. So if you are a vegetarian, make sure that the 'vegetarian' dish you intend to try doesn't feature fish or chicken.