Is it your first time flying? If yes, then you must be very excited about your first maiden voyage, right? After all, the thrill and nervousness of first time traveling by airplane is an experience that is worth having in this lifetime. Naturally, you're sure to have tons of questions/tips and tricks which you might want to ask from your friends or family members who travel frequently by air. But if you are embarrassed to ask them because you think it would make you look like a fool, then you need not worry.
There are unspoken rules to be followed when flying for the first time. Navigating the airport is a huge task itself that can a send shiver down anyone's spine. To avoid this, here are the do's and don'ts of air travel that will make you feel like a pro. So let's go through the basic airplane etiquettes you should follow whenever you travel by air.
Book Travel Insurance
When travelling abroad for the first time, you don't want to get mugged or suffer through horrible experiences during your travel. To avoid unforeseen circumstances, you should book travel insurance just in case something happens to you. Travel insurance typically covers traveler's concerns regarding cancellation of trip, travel delays, theft, luggage lost or any other financial loss.


Pack Your Luggage Smartly
Packing luggage is one thing that is taken lightly by even the most frequent flyers. On your maiden trip, you don't want to carry around heavy luggage as it can create a hassle for you to navigate the airport. Travel luggage should always be packed smartly. You should put your clothes properly (roll them) so that they minimize the space and this way you can pack more essential stuff. Don't bombard your backpack with unnecessary items that you won't even get the time to use on your trip.

Eat Before You Go Onboard
Airport check-in and security can consume time as you have to stand in a long queue and go through the standard procedures. You might feel famished by that time and we all know that airplane serves food on their scheduled time. Which is why, it's a good practice to eat something healthy before going onboard. This way, you can enjoy your first airplane voyage as it should be.

Understand the Weight of Luggage Permissible
On your first trip by airplane, it's important to understand the weight limit exercised by different flights so that it gives you an idea of how much of weight you are allowed to carry on the plane. You can keep cabin baggage (handbag) with you with 7-8 kgs of limit (generally). Flights usually allow a baggage limit of 20 kgs per person (might differ). One thing to note here is that you aren't allowed to carry or possess dangerous tools or sharp instruments such as- knives, scissors, stun gun, dry cell batteries, or electronic devices that cannot be turned off etc. However, be prepared to shell out money for the extra stuff (permissible) you carry.

Keep Your Paperwork Handy
Make sure that you have required documents handy and you possess both a softcopy and a hardcopy of your passport when stepping inside the airport. Since most airlines today issue e-tickets, you need not take a printout of the e-ticket and can simply show the same on your smartphone. Keep your travel insurance policy documents and identity proof with you all the time. Once your show the e-ticket at check-in counter, the staff will issue you with physical boarding pass containing information such as- flight number, time, seat number etc so that you can get on board timely.

Arrive Early At the Airport
Don't let the rush of flying for the first time fool you into believing that you can arrive at the airport in an hour or at your whim. Most newbie-flyers miscalculate time and arrive late at the airport only to miss their flight. You don't want to add your name to that list, right? Arriving early at the airport not only gives you a chance to explore the airport but improves your chances of crashing into like-minded people. Moreover, you can click amazing pictures at the airport and who knows you might stumble upon a celebrity?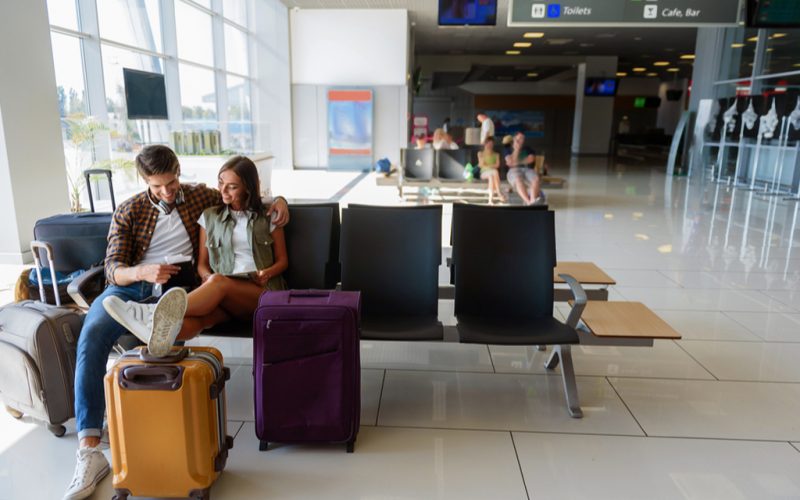 Boarding Manners
When you board your plane, keep in mind to not skip people standing at the security counter. Patiently wait for your turn and let the security personnel scan you and your luggage as their protocols demand.

Keep Yourself Civilized
Here are a few things to note for a pleasant flight experience- don't laugh out loud, play loud music, chatter loudly with fellow passenger, eat in a civilized manner, bad mouth someone you don't know. The point is, behave like a civilized person and don't get mad at petty things.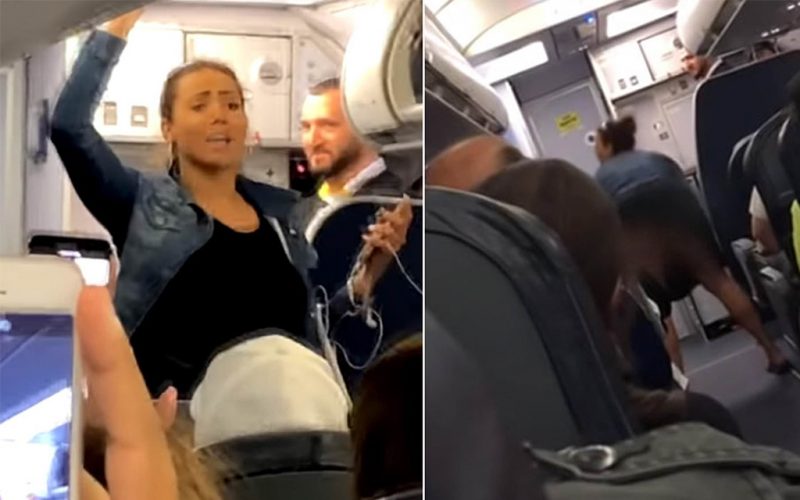 Give Space to Others
What sounds fun to you can be a nightmare to others. You must maintain a respectable distance with the person sitting next to you. For example- since airplanes have narrow armrests, it's natural that your arms or arms of the person sitting right next to you will likely touch. Don't get irritated and give him/her space too. Keep your legs within the width of the chair frame and don't be rude to other passengers. If you feel uncomfortable, politely tell the person what's bothering you. If he/she doesn't budge, take the help of flight attendants and ask if you can swap your seat with someone else.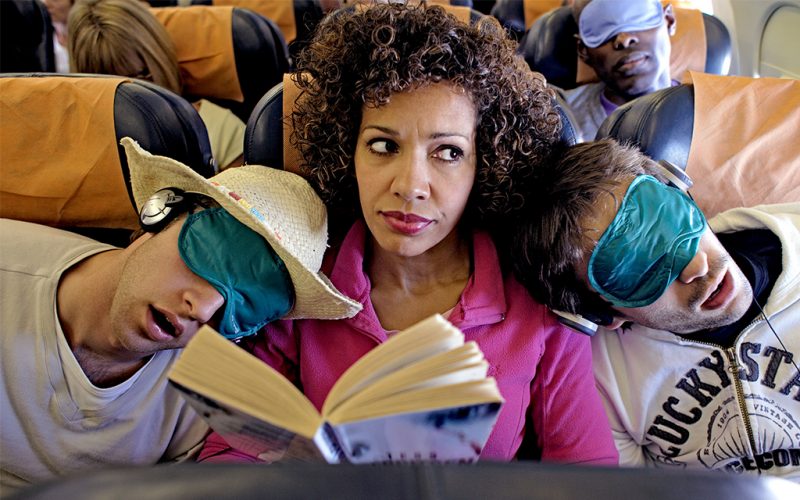 Don't Wander Unnecessarily on Airplane
While you might be tempted to scan every nook and corner of the airplane, you must refrain from doing that as it is considered bad manners to dilly-dally around the plane for no solid reason whatsoever. Airplane is not meant to explore. Just sit tight and enjoy the experience of flying up in the air.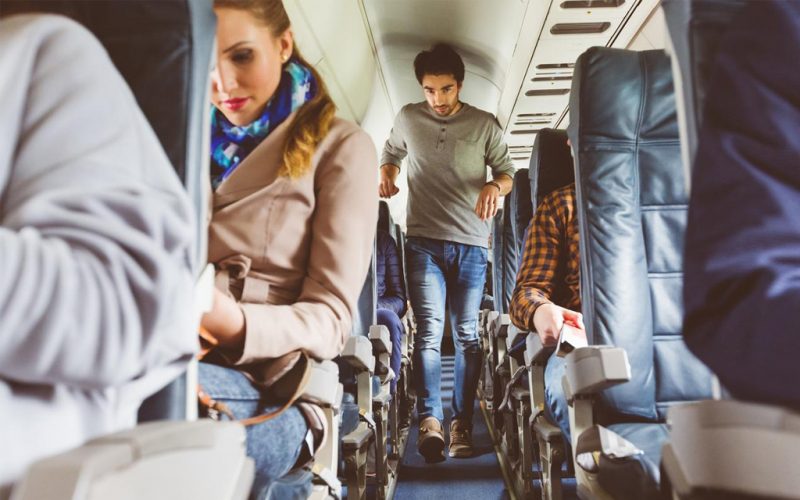 Put Your Mobile Phone on Airplane Mode
This is an instruction that all the flight attendants give to all the passengers on board. Electronic gadgets like smartphone can interfere with the airplane's system and can potentially stop the transmission of signals. This is the reason why you shouldn't use your mobile phone when in flight. You may, however, keep it in airplane mode and listen to music thereafter.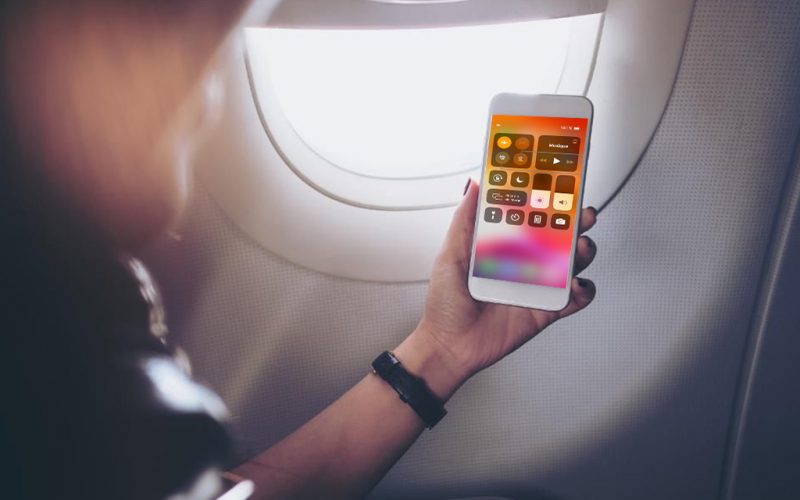 Sound
If you're annoyed by a baby's crying, you can politely ask the parents to calm the baby rather than picking a fight. Don't overreact on small things and cause unnecessary drama. However, in case you feel that you are not getting the privacy you want, ask the flight attendant for a seat upgrade or swap your seat.

Bathroom Etiquettes
While there are attendants to help you out with anything, you should abide by the basic bathroom manners so that you don't give an impression of being a jackass. Flush the toilet after using it, use vomit bags when you feel sick and don't hesitate to clean up your mess and most importantly, don't make it an ego issue.

Deboarding
While deboarding the plane, don't forget that you are not the only one who has to get out quickly. Don't push other passengers when you exit the plane. Here are a few pointers to note after you leave the plane- watch for your luggage on conveyor belt, don't tell someone to keep watch of your belongings while you are out for restroom or on a call and be courteous to offer help to someone who is having trouble in carrying luggage (if you are carrying light luggage).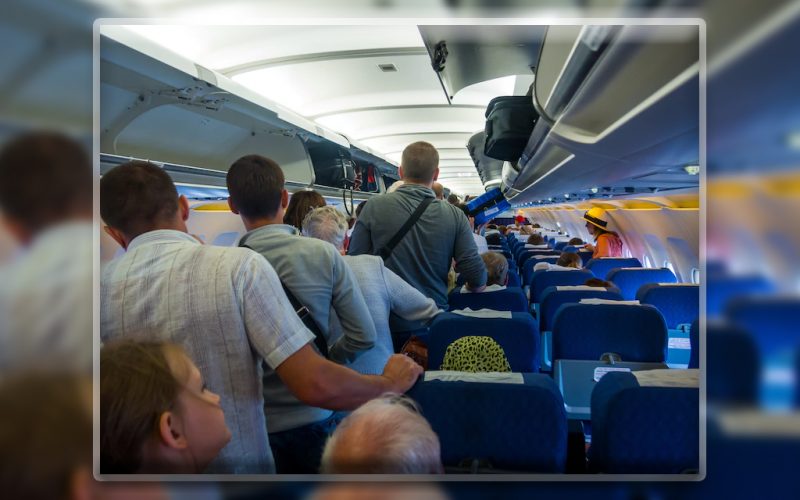 That'll be all folks. Remind yourself to follow these tips and you're all set for your first flight experience. Have a happy trip! If you find this post enlightening, you may also check out other amazing posts (involving travel trips and guides to exotic destinations) on our blog for additional inspiration.