When was the last time your boss allowed you to work from home? Well, it seemed impossible forever. However, with the Global pandemic Corona and the fear led by it, your boss will very politely ask you to stay at home and work from your laptop. Just report to him timely.
But now you realize when was the last time you stepped out of the 4*4cubicle and see there is a life out of it. Hence now is the golden opportunity which these uncertain circumstances have provided you to go over and introspect a little bit into your regular life and see what has been lost and what has been achieved. It sounds very cliché and like a quote that you regularly see.
Though we can add meaning to it as we add meaning and senses to the puzzling pie-charts and the tedious presentations. Here are the few ways that you can invest your time when you are not stuck in traffic listening to the honking car, complaining about the population or just killing the time with your office mates as they are not around here anymore. It's the ultimate ME time for you!!
DECORATE YOUR HOME:


Though you are out of your office but still with your laptop. Who would compromise over the business, the economy and you are a renounce to it? Suddenly you see a blank wall behind it. You wish you could decorate it with all the pictures of your family, the trips that you made last year or the best vacation that you had. Well, now is the best time to do it. All you need to do is put your creative juices to work give your home a complete look for the next house party at your address.
WELCOME, SOME GREENS!!

Gardening as a hobby is considered as the most expensive and it becomes all the more unachievable as you never had time to welcome some greens at your home. Now when you are sitting at home, why not plant some favorite plants for fresh air every morning. If you dig deep into it you can realize gone were the days when we needed space for gardening. The inter-terrestrial plants are modern gardening. You can fill a small glass jar with as many plants as in a rainforest. So you can have a forest in your own living room.
PLAY SOME TUNES !!

When was the last time you let your fingers slip on the strings of your guitar? It's the high time when you give your office colleagues a surprise on Skype while you play your favorite tunes on the guitar and they can just gush over your long lost talent.
DRAFT A COOKBOOK!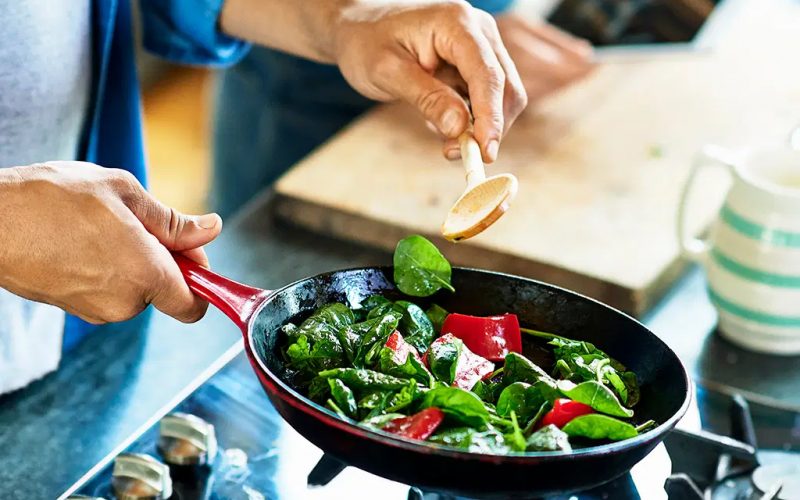 Watching the master chef is not enough. You miss all the spicy dishes that you used to cook on special occasions. How about a new experiment in food. As the food from outside is not -reliable, we can sprinkle some spices and give a twist to the old home food a savory zest.
DECLUTTER, REORGANISE!!

Choosing what to wear at the office is a task every day. Spending all that busy time in decision-making is not very productive. Now when you can work from home why not clean the wardrobe of all the clothes that you are planning not to wear in the upcoming season.
HOUSE PARTY, AN ESCAPE!!

Under the influence of corona virus, people have been requested to not only stay at home but also to minimize public interaction. Now is the best time to visit the homes of your friends and organize a small house party for them. Just a meet and greet out of the busy schedule would be refreshing.
A TED TALK, A DAY!!

You have been busy streaming all the web series on different platforms. It's time to listen to some ted talks. They are available on YouTube free of cost and are really inspiring and engaging. They are not just motivational videos but real-life experiences which can be very interesting and can make your day.
FEEL THE SUNLIGHT!!

Constant traveling to and fro might have made you disconnected from nature. When you are not going to the office, you can easily step out in the sun. Take a stroll in the park, feel the bright sun on your skin and the wind in your hair. It is not only very meditating but can connect you to nature. It might feel very refreshing out of the concrete jungle.
CLICK A PIC!

You could be a photographer Farhan of your college days but as you became more efficient in your work life, the hobbies started to slip off your hands. It's that time of life when you can hold onto the slipping times and catch them in a picture. Make a string of all the pictures that you take around these days and make a string of memories for your bedroom.
TIME CAPSULE

It's a totally different approach from pursuing any hobbies or interests but is very interesting to do. You can just take a walk around your home and collect all the things that belong to the current time, save them in a box and forget about it. These things can be a newspaper, an article, a picture, a piece of a magazine, etc.
ORIGAMI

Craft classes were boring back in the school days. But paper art or origami is really interesting; you can make a string of swans and hold it at your own workstations or around your bed. You can also try and make a dream catcher out of the old wool balls. Why buy one when you can make one in your free time.
REVISIT HOME LIBRARY
All the good old books that were our favorites back in the days when we were a fan of Jane Austen needs a re-visit. Let's look at the old bookshelf and wipe all the dust from the books which have now turned yellow as they age with time just like us.
USE YOUR GIFTS
Last birthday you have been gifted a diffuser, a wind chime or a vase. Though they are dear to your heart but were never used by you. Why not use them when you are working from your home? Place the diffuser in the living room, hang the chime in the balcony or place the vase in your bedroom.
Anything that you do should leave a smile at your face at the end of the day. Let us know what else you would like to do in your spare time when you are in self-isolation during Coronavirus outbreak.